News
Info
"Correspondence: Isaki Lacuesta - Naomi Kawase"
"Correspondence: Isaki Lacuesta - Naomi Kawase" screens at the Instituo Cervantes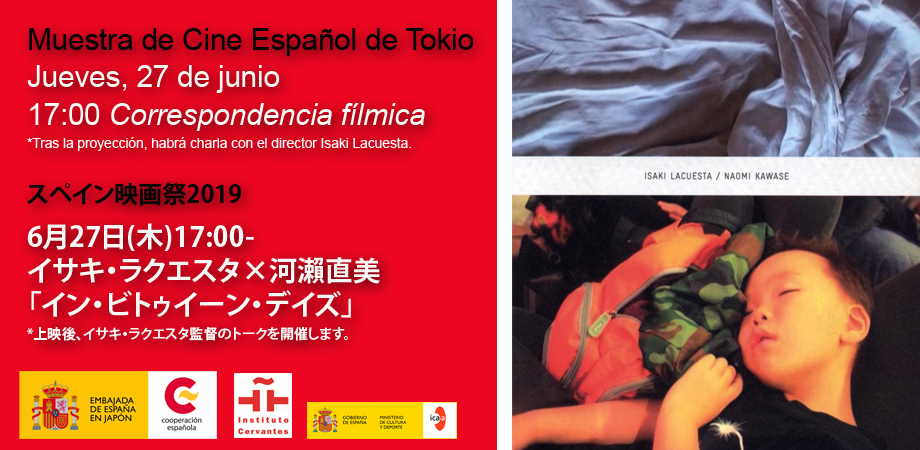 In 2008, the Center for Contemporary Culture of Barcelona (CCCB) invited Isaki Lacuesta to participate in a public dialogue with another filmmaker proposed by him. He Accepted and suggested some kind of filmed exchange, taking up the recent experience of Victor Erice and Abbas Kiarostami. And with whom? Lacuesta imagines varied list made up of a range of filmmakers. Among them, highlights the Japanese director Naomi Kawase, who she hadattended the Las Palmas de Gran Canaria International Film Festival with him. Naomi Kawase accepts the proposal. She will participate in the dialogue and in the film exchange with Isaki Lacuesta.
Kawase is familiar with correspondence film, in 1996 she had exchanged some letters filmed with Hirokazu Koreeda. Various possibilities of the correspondence are considered. Finally they decided the correspondence with alternating letters in a short period of time. The filmmakers are messgages of two letters by each other.
This is the first time to show this correspondence flm in Japan. Screening and talk with Isaki Lacuesta. Thursday, June 27 at 5:00 pm, at the Instituto Cervantes. Spanish and Japanese with interpretation to both languages. Free entrance.
More information and registration here: https://correspondencia-filmica.peatix.com/